NAPCON Product release 8.5
Release 8.5 new features and updates to the existing ones
Understand
NAPCON Informer
Highlights
New cloud connectivity unites NAPCON data platform to most prevalent cloud vendor's (MS, Google) environments

NAPCON Informer offers flexible way to build company wide production data platform we can now build coherent and unique way to serve your existing BI analytics

Improved Information manager

Trend visualizations

User management/authentication
NAPCON Analytics
Highlights
Solid packages with visually Dashboards for different analytics purposes

NAPCON Analytics Core can be extended with packages for online calculations and advanced calculations with full Python support for Advanced Analytics

Reporting package offers industrial grade reporting tools which makes reporting easy and visually pleasant whether it is about energy reporting or production tracking.

Updated user interface makes essential production KPI visualization dashboards efficient

Real time view for operational officer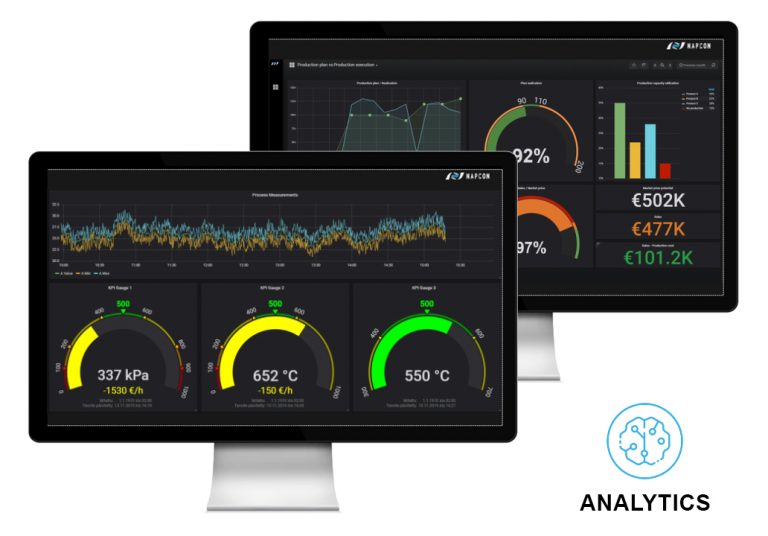 Improve
NAPCON CONTROLLER AND OPTIMIZER
Highlights
Enhance user experience for process operators

More flexible interfaces for engineers to configure and maintain optimization application 

NAPCON Controller and NAPCON Optimizer are platform independent optimization packages. 

The state-of-the-art OPC UA communication

NAPCON Controller and NAPCON Optimizer can be connected with / installed on top of any modern advanced process control (APC) software or process control system (DCS or PLC).
Train
NAPCON Simulator
Highlights
Major updates in NAPCON Simulator, Operator Training Simulator

First cloud training simulator strengthens the flexibility and availability of simulators

Lite Training Simulator expand our services between full scope OTS and training Games

High fidelity process model backbone to ensure realistic process dynamics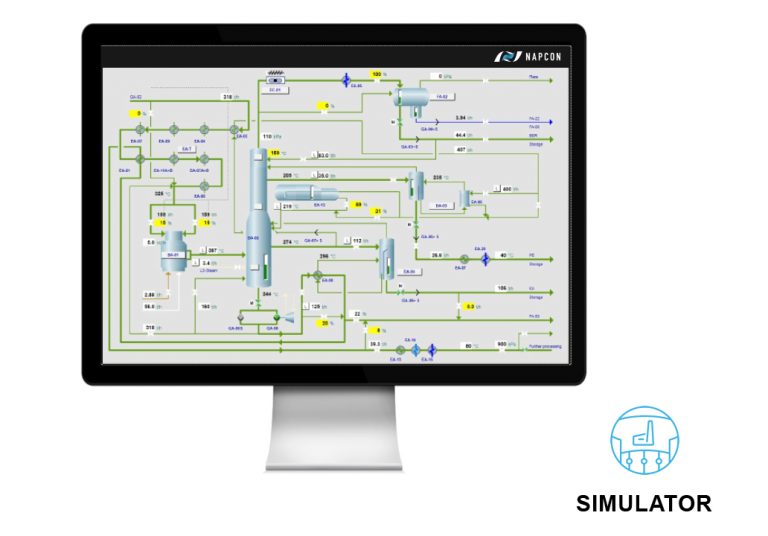 NAPCON Games
Highlights
New Training Games for Furnace, Heat Transfer, Condensation and Boiling along with existing Distillation Game

Several new tutorials

Different difficulty level missions

Training dashboard provides efficient and effective management of trainings, managing statistics as well as improved reporting. 
Training Games Portfolio increases two into six:
NAPCON Games Distiller
NAPCON Games Furnace
NAPCON Games Heat Transfer
NAPCON Games Condensation
NAPCON Games Boiling
NAPCON Games Fluidized Catalyst Circulation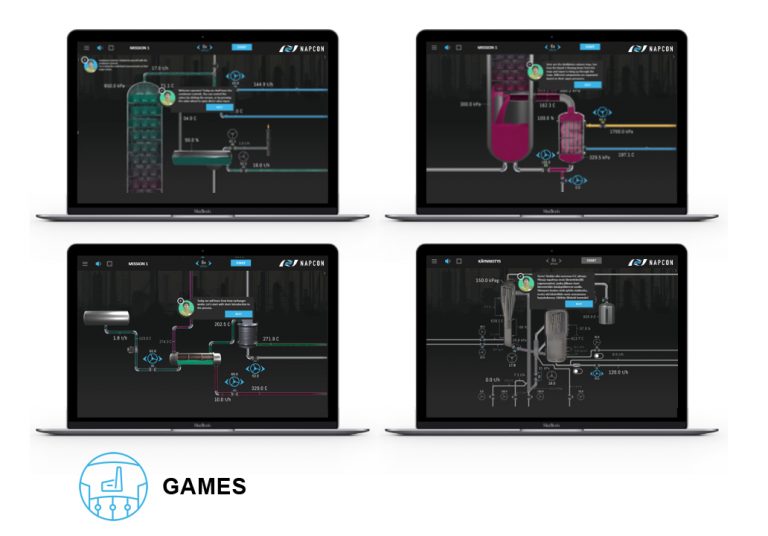 Services
NAPCON Services
Highlights
NAPCON Lifecycle Services 
The purpose of lifecycle services is to keep the solutions and software always up to date and their performance in high level despite processes and operative targets are changing.

Maintenance & Development services

Hardware & Software services

Call Desk Services
NAPCON Consulting Services
NAPCON Improve Performance Analysis

NAPCON Train Consulting Services