NAPCON Optimizer
Reach new tops with NAPCON Optimizer.
NAPCON Optimizer allows you to maximize profits on a minute level by direct, plant-wide optimization. It is an ideal solution to ensure competitivity at any market situation, because it is based on a dynamic, real-time optimization concept.  Combining the fast, secure and vendor-independent NAPCON Optimizer with our vast knowledge on process design, automation and instrumentation  guarantees a fast return on your investment.
Benefits for you
MAXIMIZED PROFIT

Plant-wide production optimization maximizes profits by taking into account product prices, as well as raw material and utility costs.

EARLY START, EARLY CASH FLOW

The most beneficial part of the delivery scope will be implemented on a fast track.

VENDOR INDEPENDENT

NAPCON Optimizer can be built on existing Model Predictive Control (MPC) application from any vendor.

STAY UP-TO-DATE

The NAPCON Optimizer includes an advanced monitoring and reporting system, making it an excellent tool for indicating process bottlenecks, which require separate actions to increase production capacity.
Key features
EASY IMPLEMENTATION

A steady state is no longer a requirement for implementation, as high frequency Real-Time Optimization (RTO) continuously optimizes the process on a minute basis.

FLEXIBLE TARGET SELECTION

NAPCON Optimizer allows you to select targets that suit your market situation best; maximize production throughput, minimize utility costs or optimize your product grade selection. Flexible target selection for various market situations allows

EASILY IMPLEMENTABLE INTERFACE

The NAPCON Optimizer functions on a standardized, modern and secure OPC UA interface, making it implementable on any platform.
NAPCON CONTROLLER VS. NAPCON OPTIMIZER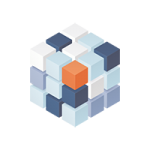 NAPCON CONTROLLER
Although based on Model Predictive Control (MPC), NAPCON Controller is more than a mere software – it is a holistic solution for tackling a specific challenge in the production process. The NAPCON Controller is installed to control a certain process unit, where it is able to regulate wanted characteristics of the end product (e.g. humidity), decrease product variability and increase production.
NAPCON OPTIMIZER
is ideal for plant-wide production optimization. It covers all MPCs and utilizes Dynamic Real Time Optimization to conduct them, making it at least 30 times faster than traditional Real Time Optimizers. NAPCON OPTIMIZER enables you to choose certain holistic optimization targets that best suit your market situation: maximize production throughput, minimize utility costs and optimize your raw material usage. NAPCON Optimizer will then consider the price of raw material, your production line's utility costs, and the selling price of the end product – and generate maximum profit.