NAPCON Informer
NAPCON Informer knows it all.
NAPCON Informer makes it easy to collect all process data from your DCS systems, IoT devices and plants by Industry 4.0 compatible way. Take over Operational Intelligence and gear up digitalization with OPC UA certified, future-proof vendor-independent NAPCON data solutions.
Benefits for you
FLEXIBLE

NAPCON Informer allows configurable process data collection and sharing it from any single automation system, all the way to global, multiple plant-wide information systems.

PERFORMANCE

Our major design principle for this modern and fast information platform is the capability to handle large scale data.

SAFETY

OPC UA with attention to specific industry related requirements, latest technologies and architectures guarantees built-in cyber security.

STANDARDIZED

NAPCON Informer accomplishes a standardized, modern and secure OPC UA interface, making it compatible on any existing modern information system.

VERIFIED

NAPCON Informer is certified by an OPC Foundation accredited Certification Lab and is ready to guide your plant towards the Industry 4.0 era.

TRANSPARENCY OF INFORMATION

NAPCON Informer is reliable and scalable solution for effective access and analysis of your process information.

EXPERTISE

Your business is in good hands: with our 30 years of experience we truly understand the process industry.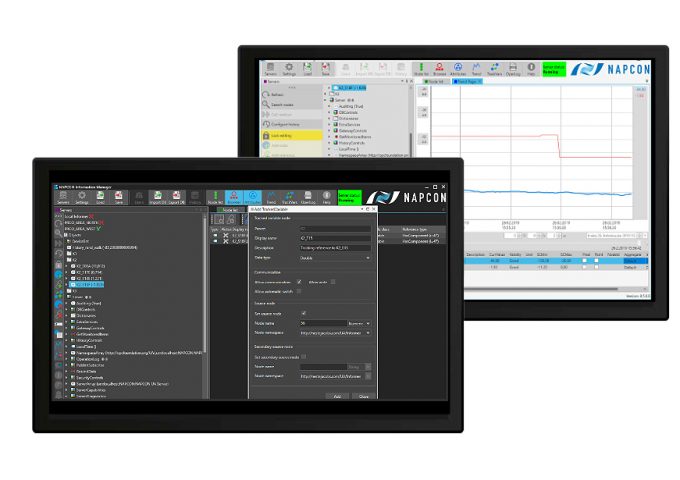 Key features
STANDARDIZED

Standardized interfaces through OPC UA for historian and real-time information built on top of time series database with premium performance.

EXTENDABLE

Easily extendable to different on-premises, cloud or hybrid cloud needs for data management purposes to power up new and existing investments.

AUTOMATION

Built-in information models that allow true system-to-system communication improving performance and scalability.

ADAPTABILITY

NAPCON Informer can automatically detect changes on instrumentation, leading powerful reporting and visualizations with NAPCON Analytics.

SAFETY

OPC UA technology that enables cyber secure communication and provides reliable user authentication.

EFFICIENCY

Historian database with time series capabilities enabling efficient data handling that truly matches the needs.