NAPCON Games
Step up your game with NAPCON Games. 
Gamification is an unbeatable way to make training more meaningful. NAPCON Games, a series of highly advanced training games turn work to play and play to work.
Games offering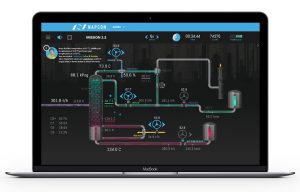 DISTILLER
NAPCON Games Distiller is a modern extension to traditional classroom operator training. With Distiller, your operators can learn new and enhance existing skills in industrial distillation for oil refining.
Learn more Get your free trial
FURNACE
NAPCON Games Furnace is a simulation-based learning game. With Furnace, your operators can independently learn industrial processes, principles and operations.
Learn more Get your free trial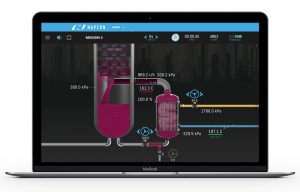 BOILING
Boiling is a new generation operator training game which helps the users learn the phenomena of boiling, by teaching how to operate the re-boiler, starting the thermosiphon reboiler and using natural circulation. NAPCON Boiling Game exercises also train users in most common irregularities encountered by a re-boiler, mastering the skills to identify the disturbances quickly and after that solve them to operate the re-boiler efficiently.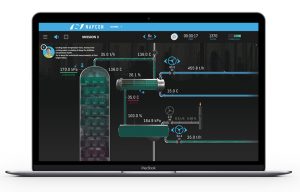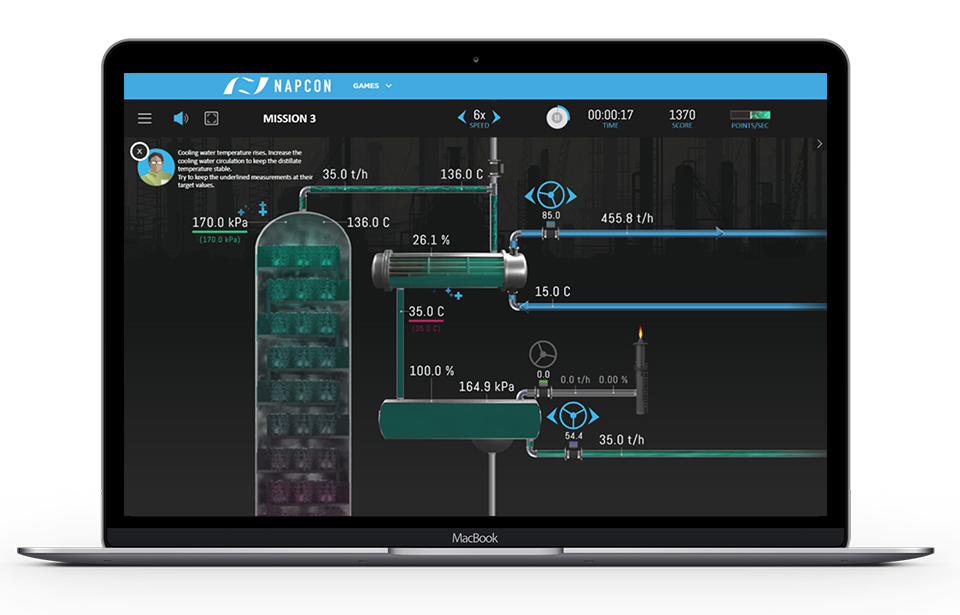 CONDENSING
Condensing is a new generation of operator training games, which helps the users understand condensation phenomena. The game teaches how to operate the condenser, and the differences between partial and total condensation.
The game exercises help users identify, learn and master the effect of a pressure change in a column, and how to operate the condenser for maximum life cycle capacity.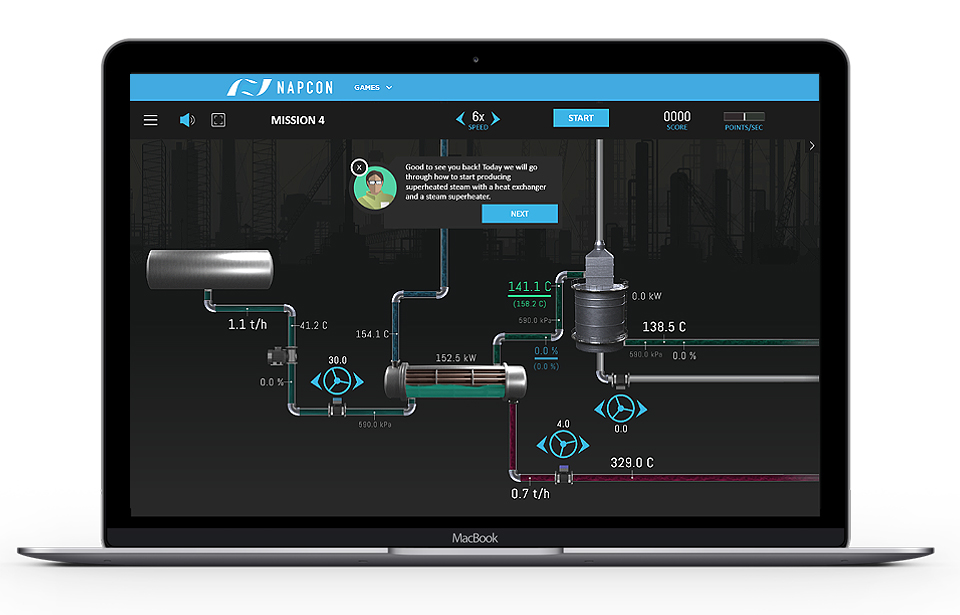 HEAT TRANSFER
The Heat Transfer game provides a strong foundation for operating a heat exchanger. It teaches the phenomena of heat transfer and evaporation, and how operation depends on different factors, but also heat exchanger condensation and the consequences of fouling. And we also cover the effects on operation with superheated steam and co-current and counter-current configurations. Learn how it's done and know how it happens.
CUSTOMIZED LEARNING GAMES
NAPCON Games is also offered as a custom-made training game package, tailored for your particular process and educational needs. The game contents are plant-specific to your organization.

FLUIDIZED  CATALYST CIRCULATION
NAPCON Games Fluidized Catalyst Circulation is one of our customized training games. The FCC trains operators in complex operations in one of the most crucial conversion processes in the refinery industry: Fluidized Catalyst Cracking.
Benefits for you
FAST AND EFFICIENT LEARNING

Gamification is an unbeatable way to make training more meaningful. NAPCON Games, a series of highly advanced training games, turn work to play and play to work. NAPCON Games is an efficient method for onboarding newcomers and for strengthening the skills of more seasoned experts.

FUN AND EFFECTIVE

Features micro-learning with instant feedback that makes it fun and useful.

ACHIEVEMENTS

Unlocking achievements motivates the player to play NAPCON Games week after week.

INDEPENDENT LEARNING

To support in-class learning. By filling the gap between theory and unit-specific training, it allows the player to learn the fundamental principles in a gamified learning environment before moving to work with complex real-life processes.

REALISTIC PROCESS SIMULATION

With dynamic process modelling software by NAPCON, the process is modelled using first principles physical-chemical models, extensive chemical components and a properties library as well as rigorous calculations.
Key features
COST AND TIME EFFICIENCY

NAPCON Games is an extremely efficient way to complement other training methods. Save time and money; fewer people are involved with training functions, and there is no need for outsourced training days.

TECH SUPPORT

All NAPCON Games come with professional NAPCON tech support and maintenance. Our experts are at your service, ready to ensure that training your plant personnel is as effortless and efficient as possible.

UNIFIED PLATFORM

All NAPCON Games use the same platform, which makes extending the training easy. A unified platform also enables managers to get a comprehensive overview and observe their employees' skill levels.

24/7 ACCESS

NAPCON Games are playable anytime and anywhere, which is why also quiet moments and standby-time can be used for learning efficiently in every shift.