Highly trained staff before starting the refinery
NESTE EQUIPS ITS OPERATORS WITH KNOWLEDGE AND SKILLS AHEAD OF THE SINGAPORE EXPANSION PROJECT START UP WITH NAPCON TRAIN SOLUTIONS
Neste is expanding its renewable products production capacity in Singapore and the new units are set to start by early 2023. The future operators have started their training two years in advance with NAPCON Train solutions. Their extensive training will enable a safe start up, since the operators will have familiarised themselves with the new facilities through the NAPCON tools.
The operators' learning path consists of the basics of the chemical phenomena and a deep dive into the specifics of the site under construction. The basics are trained with NAPCON Games combined with theoretical e-learning content. After the basics, the NAPCON Simulator will deepen the operators' skills into the plant they will be operating. Having risk free practise time with the NAPCON Simulator has taken away stress from the operators on the upcoming start up.
The simulator project has been executed extremely well in the challenging pandemic conditions. The remote tests and installations were handled well and on time with exemplary cooperation of several stakeholders and the operators were able to start their training well in advance of the commissioning of the site.
Marko Lehtinen
Automation Manager, RP Singapore Expansion
. 
DID YOU KNOW
NAPCON Train solutions provides a wide variety of products for plant operator training.

NAPCON Games: Gamified learning increases operators' learning motivation and supports development with professional gamified simulations. 

NAPCON E-learning: Develop organization wide competence by having access to NAPCON E-learning materials.

NAPCON Simulators: Turn your plant into a safe training environment and conduct dynamic engineering studies with highly interactive simulators.

NAPCON Cloud OTS: Provide unique and efficient multiuser online training by having simulators in the cloud.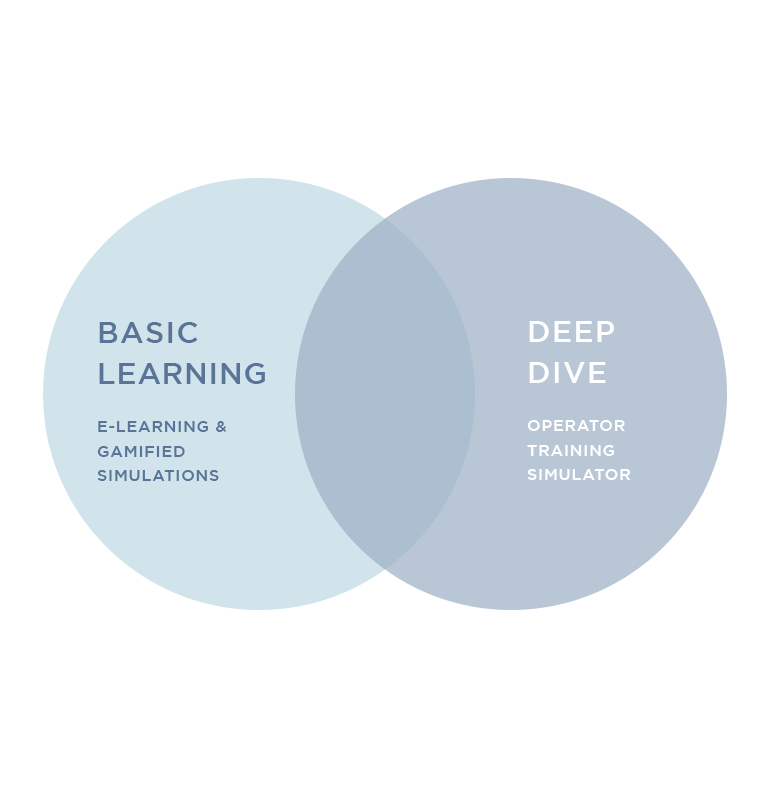 Project in a nutshell
NAPCON DELIVERY PROJECT HIGHLIGHTS
Project delivered during the COVID19 pandemic in changing conditions with remote FAT and installations

NAPCON solutions built for a production expansion under construction with new operators to be trained

Early start for the training programme, well before the plant commissioning

Basic skills trained with NAPCON Games combined with theoretical e-learning content

NAPCON Simulator focuses the operators' skills into the plant they will be operating

A separate trainer station for each of the panel operators
BENEFITS TO CLIENT
Highly trained staff

Risk free rehearsal for real operation

Improved confidence to operating a real plant 

Ability to run the plant smoother and safer

Unlimited practises with complex controls of the process
DELIVERED PRODUCTS AND SERVICES
NAPCON Simulator

NAPCON Games

E-learning content

HW and platform to run the Simulator
Products we used in the project
NAPCON Simulator
NAPCON Simulator is a highly interactive training simulator that turns your plant into a safe yet intriguing training environment, offering motivating training for both beginners and experts.
Read more
NAPCON Games
Step up your game with NAPCON Games. Gamification is an unbeatable way to make training more meaningful. Our highly advanced training games play to work and turn work to play.
Read more
Contact us
Napconize your production to get the most out of it.
Take a step towards a more successful future – contact us today.