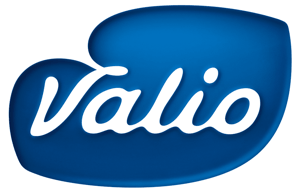 NAPCON Controller maximizes whey powder production
Goal: To increase the capacity of the spray dryer with no increase in energy consumption
Valio Oy is the largest producer of dairy products in Finland. At Valio's dairy complex in Lapinlahti, eastern Finland, demineralized whey powder is produced in large quantities. The moisture content of the final product is adjusted by a spray dryer. This is an energyintensive and demanding process because excessive water content makes the powder sticky. This causes disturbances and might even result in shutdowns. Excessively dry whey powder generates dust, which has a negative effect on product properties and uses excess energy.
By controlling the spray dryer capacity and hot air streams in an optimal way using MPC (model predictive control) at a 30-second interval, it is possible to keep the moisture content of the final product very close to its target value in all process conditions and under multiple dynamically changing process constraints. This leads to a significant increase of production without any increase of total energy used for heating the drying air. Moreover, the risk for shutdowns due to bag filter clogging is also significantly reduced.
The average capacity of the spray dryer increased by 10% with no increase in energy consumption.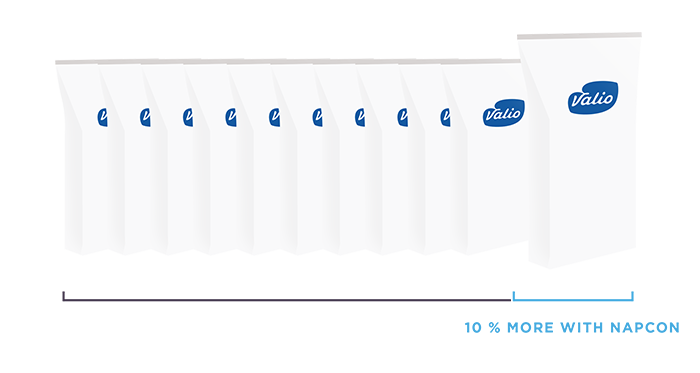 Project in a nutshell
Neste engineering solutions delivery included:
Spray dryer optimization with NAPCON Controller
NAPCON Controller (MPC software package)

Real-time process optimization
OPC-UA connection between NAPCON and Valio's process control system
Recipes for all product grades

Full engineering and implementation services
Client training
Project benefits:
More than 10% increase in whey powder production with every product grade
No increased energy consumption leading to improved energy efficiency
Decreased variations in whey powder moisture content
Closer to target end specification, no off-spec production
NAPCON Delivery project highlights:
Fast track from project initiation to start of MPC: only three months
No process or control system shutdowns due to installation and commissioning of NAPCON
Remote Support connection between Client's process and NAPCON
Products we used in the project
NAPCON Controller
NAPCON Controller puts all your potential to use. NAPCON Controller monitors your production incessantly and commands the systems to reach the best possible results.
Read more
Contact us
Napconize your production to get the most out of it.
Take a step towards a more successful future – contact us today.