17% increase in production with no increase in energy consumption
Forchem Oy owns and operates a world-scale tall oil distillation plant in Rauma, on the Western coast of Finland. The plant has an annual capacity of 200 000 tons and produces its main products Tall Oil Rosin (TOR) and Tall Oil Fatty Acid (TOFA) from a variety of crude tall oils, using a distillation technology developed by Neste Engineering Solutions, known as ArxPinus.
The tall oil distillation process is demanding due to the overlapping boiling ranges and thermal sensitivity of tall oil compounds. However, such biochemical processes often offer opportunities for substantial improvement in terms of production growth.
During the NAPCON Performance Analysis and the subsequent NAPCON implementation, we became convinced of Neste Engineering Solutions' expertise to carry out the production optimization with NAPCON Controller. We are very excited about the great results and the attractive payback of the investment in NAPCON.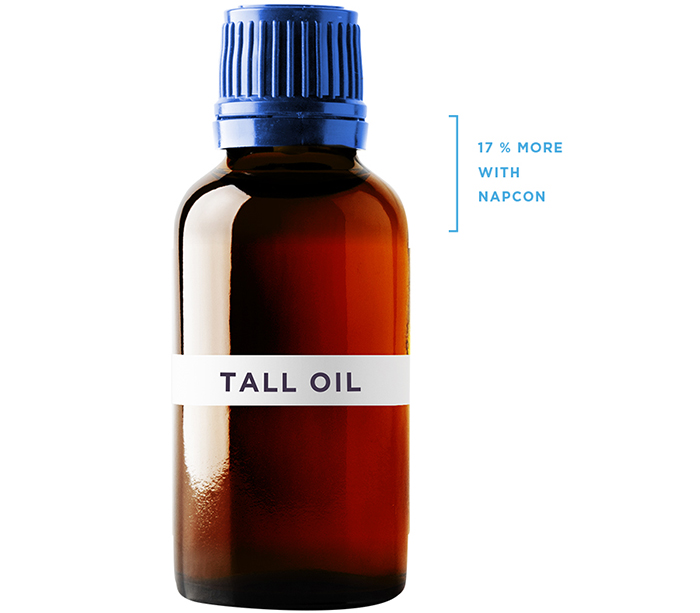 Project in a nutshell
Services
Performance Analysis
NAPCON Controller (MPC software package)
Full implementation end engineering services
Client training
Benefits to Forchem Oy
17% sustainable production increase
9% production increase by manual control
8% additional production increase after implementing NAPCON Controller
Full turn-key implementation of MPC in 8 months, for two production lines
Project highlights
2 month delivery time for Performance Analysis
Full implementation in 8 months
100% customer satisfaction, measured by Neste Engineering Solutions' quality management system procedure
Products we used in the project
NAPCON Controller
NAPCON Controller puts all your potential to use. NAPCON Controller monitors your production incessantly and commands the systems to reach the best possible results.
Read more
Contact us
Napconize your production to get the most out of it.
Take a step towards a more successful future – contact us today.