MEET SUMMER NAPCONIANS' 2020.
Campaings / 24 Aug 2020
Read about our six summer Napconians' experiences
All together 13 new summer Napconians started working at NAPCON in April 2020. It is almost the end of summer period, so it is time to thank them all for their valuable contribution. This has indeed been an exceptional summer for all of us.
Six of our summer Napconians have written a blog about how their unusual summer has gone and how they have become part of a group of Napconians despite the remote working during the COVID-19 time. Read their blogs here:
NAPCON summer trainees had just gotten their employment contracts signed when COVID-19 hit the business and the everyday life of us all. Especially during these days it was so important to focus on the little things that make employees feel comfortable to work. It turned out that with the right attitude and a positive approach on things, it's not about the working conditions, but all about the people and the little things that makes the difference. Luckily there are some companies that have already seen the importance and potential of a great employer brand. Because actually it's all about the little things and "We care"-attitude.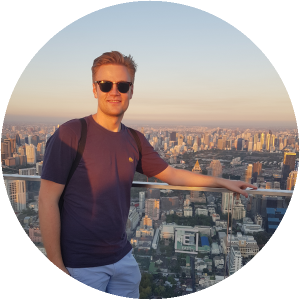 It is said that a crisis becomes a catalyst for change. The post-COVID-19 world will look different than what it looks today. I strongly believe that a green recovery is the correct way out from the crisis. Neste has a strong purpose with creating a better world for our children and NAPCON being a part of Neste, is continuously a crucial part of the work towards a more sustainable tomorrow. Change is always a possibility.
It feels to me that NAPCON is a great place for me to grow as a whole person (not just as an engineer) and to devote my energy to a positive and ambitious mission. This is the biggest reason why I decided to start my career here. Last but not least, I really respect their care for the safety of their employees. It is visible by very precise guidance, and by sending masks to the home of every employee. NAPCON is like a big family, every single person in that family has a great chance to grow and improve themselves socially and intellectually. Contributing my skills by working at NAPCON is an extraordinary opportunity that I have ever had.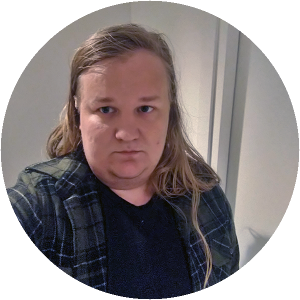 This summer has been a real crash course to software development. However, I have really enjoyed working at NAPCON, and the ability to affect your work via Scrum is one big part of that. I have never before thought that Scrum could work anywhere else than in twenty-person software startups, but my experiences during the summer have proved otherwise. One could argue that NAPCON is a startup inside a multi-billion-dollar company, but I see no reason why these practices from software business could not work in traditional chemical engineering like process and plant design.
As you might have heard, people tend to come up with their best ideas during coffee breaks, queuing to the coffee machine. All "traditional" ways of meeting and getting to know people are out of the game thanks to Covid-19. So I'd say that getting to know our workmates is the biggest mission for us summer trainees. But you know what — as awkward and slow it may be, we have an urge to get to know others. That urge helps us have the courage to approach people. Show that we care. Build effective communication and cooperation. Enjoy our work. Build trust. And last but not the least, make friends. 
Even the new instructions about remote work due to the pandemic did not decrease my excitement. At that point, I did not know that the whole summer traineeship was going to be working remote. Over the time, however, the efficiency of my remote working routines has improved along with the development of my professional skills. In my experience, this exceptional time has offered an opportunity to understand better what influences our well-being in everyday life, both at work and outside. Most important of all, the exceptional time has shown us the real importance of communication with colleagues.
You might also be interested