SUMMER AS A NAPCONIAN 2021
Campaings / 15 Jan 2021
We are recruiting young talents for summer 2021! 
Do you want to be part of leading the process industry to a safer and more sustainable future? We have a few Summer Trainee positions open in different NAPCON teams.
Check out our Summer Trainee positions at NAPCON:
Summer trainee, NAPCON Process Control Engineering
Summer Trainee, NAPCON Software Engineering
Summer Trainee, NAPCON – System Engineering
See more information from Neste Young Professionals -sites:
During the summer, there will be opportunities to network and cooperate with other summer trainees as well as our Neste professionals. You will be able to get to know Neste as a company, and get your own voice heard. If caring, cooperation and courage are also your values, you may well be our next Summer Trainee! Look more information from the Neste Young Professionals sites and #SummerWithNeste.
Application period 13.1. – 7.2.2021:
Submit your application on the Neste Career sites by February 7th. When applying, you can choose your desired position and in which location you would like to work.
Read on last year's summer internship blogs what it's like to be a part of improving the future!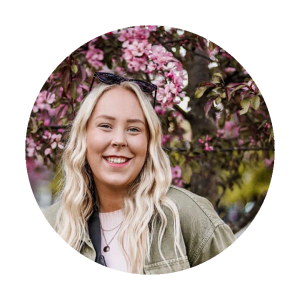 One of Napconian
A summer as a Napconian allows you to take part in meaningful work with our professionals and be a member of a team. – You need an enthusiastic attitude for digitization, future technologies and sustainability, and the desire to develop and renew. 
A summer job with NAPCON will truly support your education and has seen valuable for your future career. And don't worry, we have prepared a comprehensive induction for you to smoothly get the summer on track. You will also have a nominated mentor who will support you and will help you to grow your know-how in your own field. You can also participate in Neste events for summer trainees to enhance collaboration, networking and comprehensive understanding of our business. 
Our Culture – Agile & Lean:
As our working model is agile and organization lean, you will have the opportunity to work closely with our Project Managers, customers and NAPCON development teams as well as Sales, Marketing and Product Management. Our work combines accountability, cooperation, and the desire to develop and renew. Working safely at all times is essential to all of us. 
Typically summer jobs take place in May-August. We are flexible with the vacancy start and end dates. Remote work is possible and we are flexible with other arrangements for working place as much as possible.
NAPCON is like a big family, every single person in that family has a great chance to grow and improve themselves socially and intellectually. – Thao Ho, Web Development trainee at NAPCON 2020.
NAPCON locations & transportation
Work takes place in Porvoo, Turku and Oulu, but you can also use our remote office in Otaniemi, Espoo. 
Technology Center, Kilpilahti, Porvoo 
Our head office is in Kilpilahti, Porvoo. We have about 50 people in the NAPCON Porvoo office. It's located in the Technology Center, Kilpilahti area, only some 30 minutes away from Helsinki city centre by car. We arrange free, fast and flexible bus transportation for our employees from Helsinki, Espoo, Vantaa and Porvoo to our office in Kilpilahti. 
High Tech Center, Kupittaa, Turku 
NAPCON has a new office in Turku with a team of 25. Turku University, Åbo Akademi and Turku University for Applied Sciences are located in the neighbourhood, making it easy for new talents to start working for NAPCON while studying. 
Kiila Business Park, Hiironen, Oulu
We have an office in Oulu with Neste marketing in the Kiila Business Park, with great connections, along the motorway. A bus stop is next to the property and connections to the city center are a great way to get to the office.
NAPCON also has a remote office in Otaniemi. You can use the Espoo office in a flexible way of working. Aalto University is close-by and the office is easily accessible with public transport.
Our success begins with you.
You might also be interested