Neste Engineering Solutions delivers a NAPCON Understand Reporting Solution for Sucros Oy
News / 10 Jun 2020
Neste Engineering Solutions and Sucros Oy, a member of the Nordzucker Group, have signed a collaboration agreement to deliver a NAPCON Understand reporting solution for sugar production. The agreement will cover all process data acquisition and management and energy reporting of sugar production in Säkylä, Finland.
"We are very excited to announce this collaboration with Sucros, which operates the only remaining beet sugar factory in Finland. Our complete management reporting solution will help the company with real-time data and bring added value to the whole Sucros group", says Patrick von Essen, Managing Director at Neste Engineering Solutions. 
A solution for industrial energy reporting
NAPCON Understand is a solution for industrial energy reporting purposes. Automated reporting is based on data acquisition from production systems, such as DCS via secure OPC UA as well as through integrations into ERP and related systems. Reports can be checked, edited and shared in different formats. The solution is easy to use, enabling easy report modifications, personalized reporting based on roles and user groups, highly visual and seamless user experience as well as browsing via mobile devices. All NAPCON solutions are vendor independent and support the ISO 50001 Energy Management System. 
"With our collaboration with NAPCON, we are responding to the increasing need of accurate and real-time information on our production to guarantee competitive production operations. We believe that by utilizing a state-of-art reporting system, we can help our company to meet these needs", says Veli-Pekka Salonen, Site Manager at Sucros Oy.
More information
Further information
Veli-Pekka Salonen, Site Manager, Sucros Oy. Tel. +358407446529.

Andreas Frejborg, Head of Customer Relations, NAPCON, Neste Engineering Solutions. Please contact Neste's media service, tel. +358 50 458 5076 / media@neste.com (weekdays from 8.30 a.m. to 4.00 p.m. EET).
Sucros Oy in brief
Sucros Oy, is situated in Säkylä by the Pyhäjärvi Lake, 75 km north of Turku, Finland. The Säkylä sugar factory handles Nordzucker's beet sugar production in Finland. Nordzucker AG, headquartered in Braunschweig, Germany, is Europe's second largest sugar manufacturer. The production of sugar, liquid sugars and other specialities for the application in the nutrition, beverage and sweets industry as well as other sugar specialities like refined sugar, icing sugar, lump sugar, preserving sugar, tea sugars and flavoured sugars for consumers are the core business of the company.  For more information, please visit: www.sucros.fi
NAPCON in brief
NAPCON leads the process industry to a safe and sustainable future. NAPCON developed by Neste Engineering Solutions offers you a wide range of innovative solutions to enhance your production spanning from advanced process automation solutions to train operators with simulators and games. The dedicated solutions based on extensive process know-how and modern software engineering fulfil your needs in the areas of availability, production optimization, quality, energy efficiency and safety. For more information, please visit: www.napconsuite.com
Neste Engineering Solutions in brief
Neste Engineering Solutions offers engineering, procurement, construction and project management services for the Oil & Gas, Petrochemicals and Bio-industries. We work in close cooperation with our strategic customers and have world-class know-how in technology development and industrial investment projects. In addition to our head office in Porvoo, Finland, we operate in national and international Neste locations such as Naantali, Singapore and Rotterdam, as well as in selected project sites. Neste Engineering Solutions employs over 800 engineering professionals globally. For more information, please visit: neste.com/engineeringsolutions
Neste in brief
Neste (NESTE, Nasdaq Helsinki) creates sustainable solutions for transport, business, and consumer needs. Our wide range of renewable products enable our customers to reduce climate emissions. We are the world's largest producer of renewable diesel refined from waste and residues, introducing renewable solutions also to the aviation and plastics industries. We are also a technologically advanced refiner of high-quality oil products. We want to be a reliable partner with widely valued expertise, research, and sustainable operations. In 2019, Neste's revenue stood at EUR 15.8 billion. In 2020, Neste placed 3rd on the Global 100 list of the most sustainable companies in the world. For more information, please visit: neste.com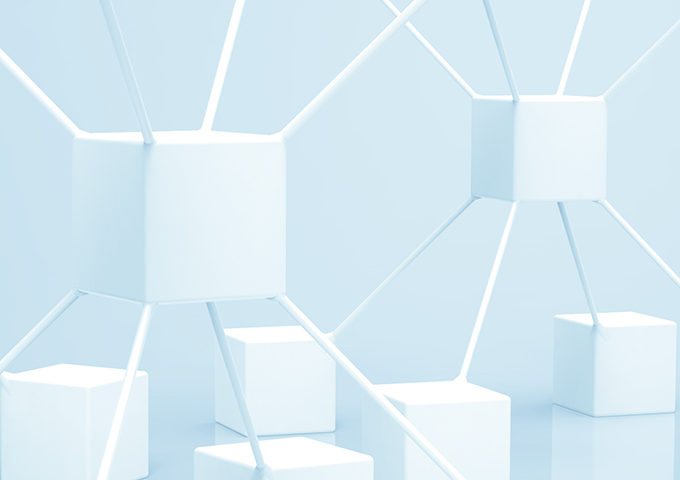 Neste Engineering Solutions toimittaa NAPCON Understand -raportointiratkaisun Sucros Oy:lle
UUTINEN/ 10 KESÄKUUTA 2020
Neste Engineering Solutions ja Nordzucker-konserniin kuuluva Sucros Oy ovat allekirjoittaneet yhteistyösopimuksen NAPCON Understand -raportointiratkaisusta sokerintuotantoon. Sopimus kattaa Säkylässä sijaitsevan tehtaan sokerintuotannon prosessitietojen keräämisen, hallinnan ja energiaraportoinnin.
"Olemme erittäin iloisia voidessamme kertoa yhteistyöstä Sucroksen kanssa, joka operoi Suomen ainoaa juurikassokeritehdasta. Käyttövalmis johdon raportointiratkaisumme auttaa yritystä reaaliaikaisen tiedon tuottamisessa sekä antaa lisäarvoa koko Sucros-konsernille", sanoo Neste Engineering Solutionsin toimitusjohtaja Patrick von Essen. 
Ratkaisu teollisuuden energiaraportointiin
NAPCON Understand on ratkaisu teollisuuden energiaraportointiin. Automaattinen raportointi perustuu tiedon hankkimiseen tuotantojärjestelmistä, kuten DCS:stä suojatun OPC UA:n kautta sekä integroinnilla ERP:hen ja siihen liittyviin järjestelmiin. Raportit voidaan tarkistaa, muokata ja jakaa eri muodoissa. Ratkaisua on helppo käyttää, ja se mahdollistaa raporttien muokkaukset, rooleihin ja käyttäjäryhmiin perustuvan henkilökohtaisen raportoinnin, visuaalisen ja saumattoman käyttökokemuksen sekä lukemisen mobiililaitteiden avulla. Kaikki NAPCON-ratkaisut ovat tavarantoimittajasta riippumattomia, ja ne tukevat ISO 50001:n energianhallintajärjestelmää.
"NAPCONin kanssa tehtävällä yhteistyöllä vastaamme kasvavaan tarkan ja reaaliaikaisen tiedon tarpeeseen varmistaaksemme kilpailukykyisen tuotantotoiminnan nyt ja tulevaisuudessa. Uskomme, että hyödyntämällä huipputeknistä raportointijärjestelmää voimme auttaa yritystämme vastaamaan näihin tarpeisiin", kertoo Sucros Oyn tehdaspäällikkö Veli-Pekka Salonen.
Lue lisää englanniksi
Lisätietoja
Veli-Pekka Salonen, Sucros Oy, tel. +358407446529 

Andreas Frejborg, Head of Customer Relations, NAPCON, Neste Engineering Solutions. Yhteydenotot Nesteen mediapuhelimeen, puh. 050 458 5076 / media@neste.com (arkisin 8.30-16.00).
Sucros lyhyesti
Sucros Oy ja sen tytäryhtiö Suomen Sokeri Oy muodostavat yhdessä suomalaisen sokeriteollisuuden. Sucros vastaa sokerijuurikkaan viljelyttämisestä ja juurikassokerin tuottamisesta Säkylän juurikassokeritehtaalla. Suomen Sokeri vastaa Kirkkonummella sokerin puhdistamo- ja pakkaustoiminnasta sekä tuotteiden markkinoinnista ja myynnistä. Valmistamme monet suomalaisille tutut tuotteet, kuten Dansukker Taloussokerin, Sirkku palasokerin sekä Hillosokerin. Tarjoamme työtä noin 250 ammattilaiselle ja liikevaihtomme on noin 110 miljoonaa euroa.
Sucros ja Suomen Sokeri ovat osa Nordzucker Groupia, Euroopan toiseksi suurinta sokeriyritystä. Nordzucker AG omistaa yrityksistä 80 % ja suomalainen Apetit Oyj 20 %. Lisätietoja osoitteessa: www.sucros.fi
NAPCON lyhyesti
NAPCON johtaa prosessiteollisuuden turvalliseen ja kestävään tulevaisuuteen. Neste Engineering Solutionsin kehittämä NAPCON tarjoaa sinulle laajan valikoiman innovatiivisia ratkaisuja, joiden avulla voit parantaa tuotantoa edistyneillä prosessiautomaatioratkaisuilla. Laajaan prosessiosaamiseen ja nykyaikaiseen ohjelmistosuunnitteluun perustuvat erikoistuneet ratkaisut täyttävät tarpeesi saatavuuden, tuotannon optimoinnin, laadun, energiatehokkuuden ja turvallisuuden aloilla. Lisätietoja osoitteessa: www.napconsuite.com
Neste Engineering Solutions lyhyesti
Neste Engineering Solutions tarjoaa korkealaatuisia teknologia ja suunnittelupalveluita, sisältäen teknisen hankinnan, rakennustyön johtamisen ja projektinhallinnan öljy- ja kaasualalle, petrokemian-ja bioteollisuuden alalle. Työskentelemme läheisessä yhteistyössä strategisten asiakkaidemme kanssa ja meillä on maailmanluokan osaamista teknologioiden kehityksessä ja teollisissa investointiprojekteissa. Porvoossa sijaitsevan päätoimistomme lisäksi toimimme myös kansainvälisesti, kuten Naantalissa, Singaporessa ja Rotterdamissa sekä kansainvälisten asiakasprojektien yhteydessä. Neste Engineering Solutionsin palveluksessa on 800 suunnittelualan ammattilaista ympäri maailman. Lisätietoja osoitteessa: neste.com/engineeringsolutions
Neste lyhyesti 
Neste (NESTE, Nasdaq Helsinki) kehittää vastuullisia ratkaisuja liikenteen, yritysten ja kuluttajien tarpeisiin. Autamme asiakkaitamme pienentämään ilmastopäästöjä monipuolisella uusiutuvien tuotteiden valikoimalla. Olemme maailman suurin jätteistä ja tähteistä jalostetun uusiutuvan dieselin tuottaja ja tuomme uusiutuvia ratkaisuja myös lento- ja muoviteollisuuteen. Olemme myös teknologinen edelläkävijä korkealaatuisten öljytuotteiden jalostajana. Haluamme olla luotettava kumppani, jonka osaamista, tutkimustyötä ja vastuullisia toimintatapoja arvostetaan laajasti. Vuonna 2019 Nesteen liikevaihto oli 15,8 miljardia euroa. Vuonna 2020 sijoituimme kolmanneksi maailman 100 vastuullisimman yrityksen Global 100 -listalla. Lisätietoa: neste.com
You might also be interested