Play NAPCON's new Furnace game now.
Operator World Cup is an online competition for process operators and industry professionals. This year, the best of the best will compete by playing the all-new Furnace game against each other. Participating is easy and free.
2018 Operator World Cup LEADERBOARD
TheHoff

139708

pontoh

139503

AGUS ST

139421

Naizar Store

139370

wigih

139309

virdan

139227
perwakilan enrekang

138958

adan pacar liyana

138551

OranGe08

137960

Mee&Riff

137503

Viktor

137102

sebnoe1

136944
Okuzon

135125

ashadistribusi

134710

rohimin

134621

ARS

134476

sonda

134412

temannya sonda

133680
Introducing NAPCON Games Furnace
The third release of NAPCON Games, Furnace is a simulation-based game. With NAPCON Games Furnace, operators and other industry professionals are able to enhance and test their skills in industrial furnace principles and operating. Playing is easy, fast and exciting, with carefully designed features.
Play now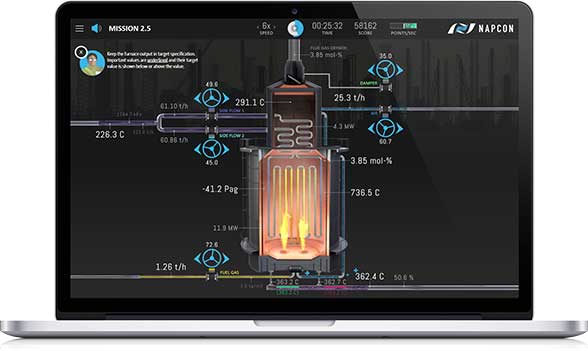 2018 Operator World Cup schedule
Operator World Cup will be kicked-off with online qualifications. Later on the most successful players will be chosen to participate in industry events, where the best of the best will play against each other – face to face. The best three (3) players of each month will win a one (1) month / five (5) person license to both NAPCON Games Furnace and Distiller games.